Summary of Leadership Movements in Asia-Pacific Wealth Management – October 2021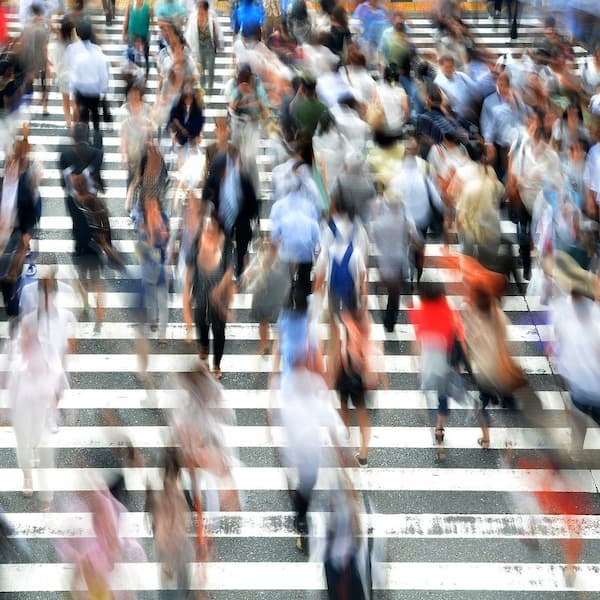 October has been a busy month for moves to Asia Pacific, with Credit Suisse being one of the most notable. A number of other banks such as DBS, Standard Chartered and Deutsche Bank are among the companies involved.
Pictet and Bangkok Bank have unveiled a strategic wealth management alliance to leverage Thailand's emerging wealth history. Claude Haberer, partner of Pictet and chairman of the Asian wealth management arm, joined Bangkok Bank as an advisor to the chairman from January 2022 after he retired from Pictet.
Value Partners has appointed June Wong President. Based in Hong Kong, she is responsible for managing the overall business operations and corporate strategy of the group. The former regional head of State Street Global Advisors reports to Co-Chairman and Co-Chiefs of Investments Dato 'Seri Cheah Cheng Hye and Louis So.
Wong was most recently managing director for Asia, ex-Japan, for State Street Global Advisors, and prior to that, was vice president for Asia-Pacific at Columbia Threadneedle. The 30-year veteran has held a number of leadership roles in the region, including Senior Managing Director and Head of Institutional Affairs Asia Ex-Japan at AllianceBernstein and Head of Business Development at HSBC Asset Management.
Hines, the international real estate company, has appointed Jon Tanaka as Senior Managing Director and Country Manager for Japan. Reporting to Ray Lawler, CEO Asia Pacific.
Union Bancaire Privée has appointed two senior industry analysts – Vey-Sern Ling and Nicolas Wang – who cover technology and healthcare in Asia.
Ling joined UBP in Singapore as Senior Equity Advisor, Technology Asia. Ling oversees technology and internet equity coverage in Asia, with a particular focus on China. Prior to joining UBP, Ling was a senior analyst at Bloomberg Intelligence covering the Internet industry in Asia. He previously held management positions at BNP Paribas and UBS.
Wang. who joined the company in Hong Kong as Senior Equity Advisor, Asia Healthcare, oversees healthcare equity coverage in Asia, with a particular focus on China. Prior to joining UBP, Wang was Managing Director of Haitong International Research.
DBS Group has appointed Soh Kian Tiong as Chief Risk Officer. He took over from CRO Tan Teck Long, who left the bank to take over a client contact role. Soh reports to DBS Managing Director Piyush Gupta.
Standard Chartered has appointed Vinay Gandhi Regional Head for ASEAN Region and Global Head of Global South Asia Community, Private Bank, subject to regulatory approval. He joined J Safra Sarasin, where he was most recently Managing Director for Singapore and Deputy Managing Director, Asia. Gandhi has 30 years of international experience in the financial services industry, the majority of which in wealth management. He has managed teams of senior client advisors and served very wealthy families.
Deutsche Bank Wealth Management has appointed Tse Yi-Mun as Managing Director and Group Head for North Asia. Based in Singapore, Tse reports to Kanas Chan, head of Wealth Management North Asia. Tse joined HSBC where she was Market Manager for Hong Kong. She started her career with DBS and ABN AMRO where she was a relationship manager and office manager covering the Greater China region.
Indosuez Wealth Management has appointed Joséphine Tom as bond specialist for the bank's Hong Kong branch. Tom has over 20 years of experience in the fixed income industry. Prior to joining Indosuez, she spent 16 years at DBS Bank in Hong Kong, where she was head of bond sales for over two years.
Pictet Wealth Management has appointed Alexandre Tavazzi as Chief Investment Officer Asia. He had been a global strategist and head of the CIO office for the company. Based in Hong Kong. Tavazzi retained his existing functions and continues to report to Cesar Perez Ruiz, Head of Investments and CIO, and locally to Evelyn Yeo in the additional role.
Former Bank of Singapore Managing Director Faye Lee has joined Deutsche Bank Wealth Management as MD in the Southeast Asia team led by Shang-Wei Chow. Based in Singapore, she reports to Terence Leong, South East Asia group leader. She has over 17 years of experience in wealth management. Prior to Bank of Singapore, Lee worked for ING Asia Private Bank, which was acquired in 2009 by OCBC Bank from the ING group.
Capital Group has appointed Toby Chan to the newly created role of Head of the Hong Kong Client Group. Based in Hong Kong, Chan is responsible for the company's distribution strategy for intermediary and institutional clients in Hong Kong and the Greater Bay Area. She reports to Grant Leon, managing director of financial intermediaries for Europe and Asia at Capital Group. Most recently, she was Global Head of Jade and HSBC's Top Tier Proposition, managing the bank's high net worth and high net worth segment. During her 15 years at HSBC, she held various leadership positions in asset management and wealth management, among others.
Global law firm Dechert has appointed senior lawyer Daniel Margulies as a partner in its Hong Kong-based financial restructuring firm. Margulies has extensive experience in financial restructuring and insolvency, selling distressed assets as well as cross-border financing and special situations.