Hong Kong confirms 25 imported cases of COVID-19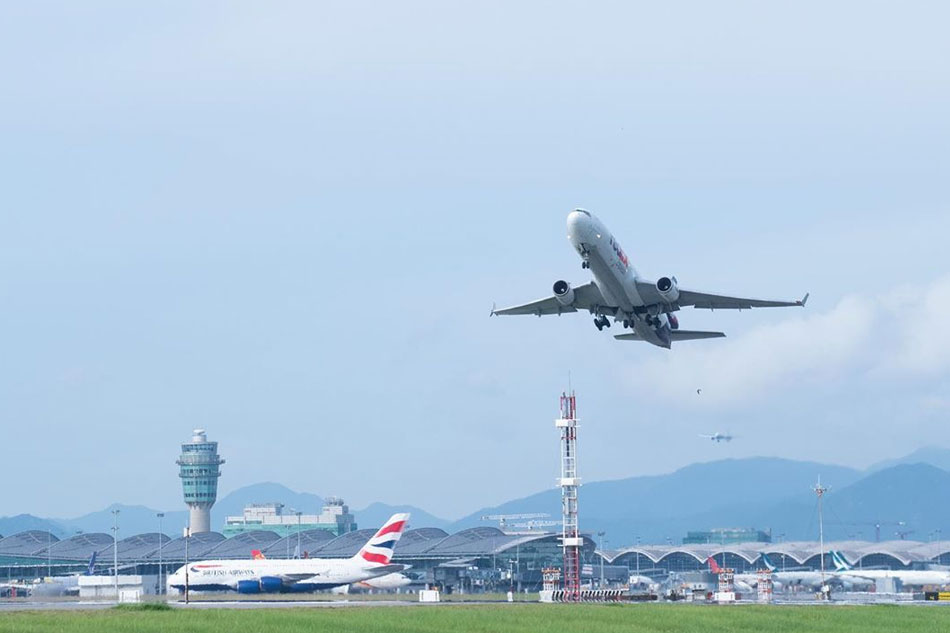 Hong Kong confirmed 25 imported cases of Covid-19 on Saturday, triggering the highest number of airline bans in a single day.
Authorities said they would halt Cathay Pacific flights from London, Korean Air services from Seoul, and Emirates Airlines flights from Dubai for two weeks each after the passengers they took. brought into the city were confirmed infected.
Of the 25 cases, 10 have been designated as a strain compatible with the Omicron variant, but have yet to be officially confirmed by authorities.
Infected passengers arrived from 11 countries, with Britain accounting for nine cases, Kazakhstan five, and India and Pakistan two each. South Africa, Russia and the United States were among the countries from which the others arrived.
Fewer than 10 positive preliminary infections have also been reported, with confirmation expected on Sunday.
Seven of the British arrivals flew with Cathay on Thursday, the day the airline imposed an upstream antigen test in an attempt to avoid a ban, which ultimately failed.
Hong Kong's flagship airline said it subsequently suspended flights from London's Heathrow Airport for two weeks from Sunday through January 8. With Virgin Atlantic and British Airways flights currently on hiatus, this means services from the British capital are on hold until next year.
"Due to recent government restrictions, we unfortunately have to announce the cancellation of all flights from London Heathrow to Hong Kong from December 26 to January 8, 2022," Cathay wrote on her Facebook page.
During the pandemic, Cathay operated up to one flight a day, far from the five daily services before the coronavirus outbreak.
The government also upheld the bans for Emirates, triggered by two positive cases and one passenger with incorrect papers, and Korean Air, which was carrying five Hong Kong karate athletes from Kazakhstan via Seoul.
A Cathay cabin crew member, who returned to Hong Kong from Sydney via flight CX138 on Christmas Eve, also tested positive, carrying a mutated strain – most likely Omicron – based on information provided by the government.
Omicron is the fastest growing strain of Covid-19 in the world. Experts say, however, that the highly infectious variant also generates much milder symptoms in patients.
Hong Kong has confirmed 44 cases of Omicron – all imported – since the first such infection was recorded in late November.
Genome sequencing also confirmed that the infection of a 64-year-old airport worker, who was cleaning a designated toilet for arrivals who tested positive, was linked to importation. It was identical to an earlier imported case and very similar to previous ones involving Omicron.
Saturday's infection count was the highest since April 18, when 30 cases, all imported as well, were recorded.
Airlines around the world canceled more than 4,500 flights over the Christmas weekend, increasing uncertainty and misery for vacationing travelers. Many cancellations are due to the increase in Covid-19 infections among crews and the lack of personnel to operate flights.
To limit the number of imported cases, the government announced Monday that any airline bringing at least four passengers positive for the coronavirus over a period of seven days would be banned from flying on that route for two weeks.
It was the latest addition to the city's strict flight suspension mechanism, which triggers bans when three passengers on the same flight test positive, or when there is at least one infected traveler on the same service as another. with incorrect papers.
The latest cancellations, with limited explanation from airlines, have once again left travelers scrambling to find alternative flights.
Traveler Matthew Burgess wrote on a Facebook group that after his CX252 flight was canceled from London on December 29, he was planning to take the Manchester-Hong Kong route operated by Cathay Pacific on New Years Eve.
"But I had to put myself on a waiting list and they will let me know after Christmas," he said on HK's Quarantine Support Group page.
An Emirates passenger who asked not to be identified said he planned to take flight EK384 in the first week of January, but only learned of the cancellation on Friday in an email from the airline company. He's still looking for a new flight while trying not to change his quarantine hotel reservation.
"So the point is, no information was given as to why the flight was canceled. There was no report from the government or of any kind, "he said.
"There are a lot of uncertainties… It just adds to the puzzle of not being able to know if I will be coming back by plane."
RELATED VIDEO